Download San Diego County
Food Vision 2030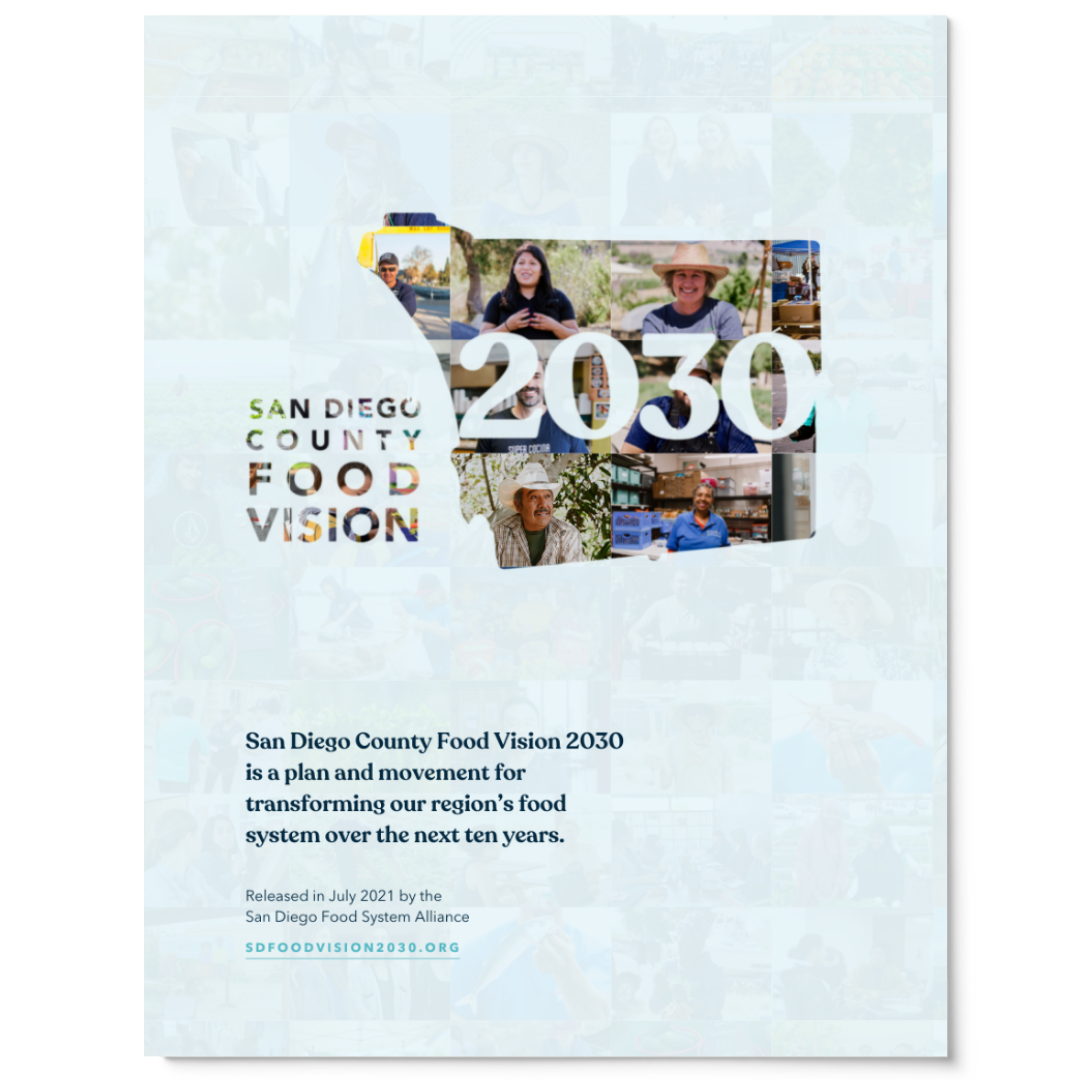 Download the Food Vision 2030 Overview
The Food Vision 2030 Overview includes acknowledgments; a foreword; perspectives from essential food workers, residents, and youth; introductory and concluding sections; as well as the three goals, ten objectives, and strategies.
Download Individual Goals and Objectives
Each goal and objective chapter is available to be downloaded on its own.
Download the Complete Food Vision 2030
Download a folder that includes all parts of San Diego County Food Vision 2030, including the overview, three goals, and ten objectives.